Aspire AVP AIO Kit Half Price @ Vawoo
Limited Stock, grab one before they're Gone!
Aspire AVP AIO Kit Description:
AVP Kit is the AIO kit, which just inhale and the device will fire with no need to press any buttons. It features 700mAh built-in battery and 2ml E-juice capacity with a coil resistance of 1.2Ω, allowing the users enjoy great and long time vaping experience. There are two replacement pods to creat more flavor fun for the users: ACC pod (1.3ohm Ceramic coil) and Mesh coil (0.6 Mesh coil). What's more the Lanyard straps design will allowing you hold the vape easily and reduce the chances of losing it. In addition, There are five safety features to ensure you safety: Automatic cutoff, Short circuit protection, Low voltage protection, Overcharge protection and Overheat protection. Nine colors are available here: Pearl, Black, Grey, Rainbow, Orange, Purple, Red, Chrome, Lime Green.
Specifications
AVP Pod Starter kit Parameters:
| | |
| --- | --- |
| Brand | Aspire |
| Product Name | AVP AIO kit |
| Length | 82mm |
| Width | 39mm |
| Built-in Battery Capacity | 700mAh |
| Coil resistance | 1.2Ω |
| E-juice Capacity | 2ml |
| Coil Material | Nichrome |
| Colors | Pearl, Black, Grey, Rainbow, Orange, Purple, Red, Chrome, Lime Green |
Features
AVP Pod System kit Details:
1. No require to press any buttons, inhale and the device will fire
2. Variable wattage adjustment
3. 700mAh built-in battery and 1.2Ω coil resistance allowing it to last all day
4. Simplicity itself to use
5. ACC pod (1.3ohm Ceramic coil) and Mesh coil (0.6 Mesh coil), the two replacement pods to get more great vaping experience
6. Lanyard straps reduce the chances of losing the vape
7. Five safety features: Automatic cutoff, Short circuit protection, Low voltage protection, Overcharge protection, Overheat protection
8. Convenient bottom leak free filling
9. 3 different settings and 3 wattage output options
10. Micro USB charging and the LED light will show the current charge status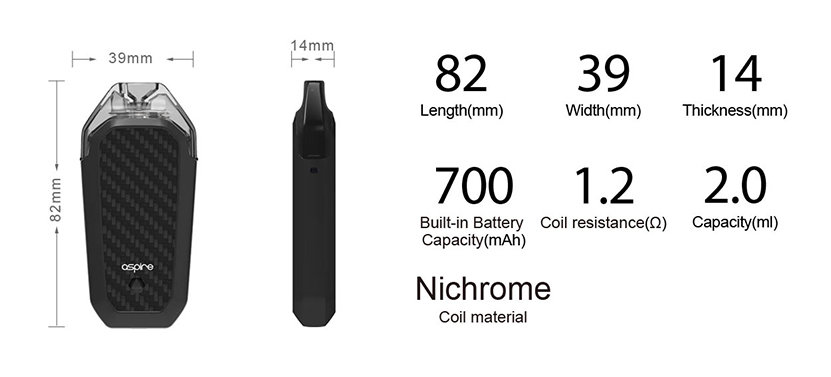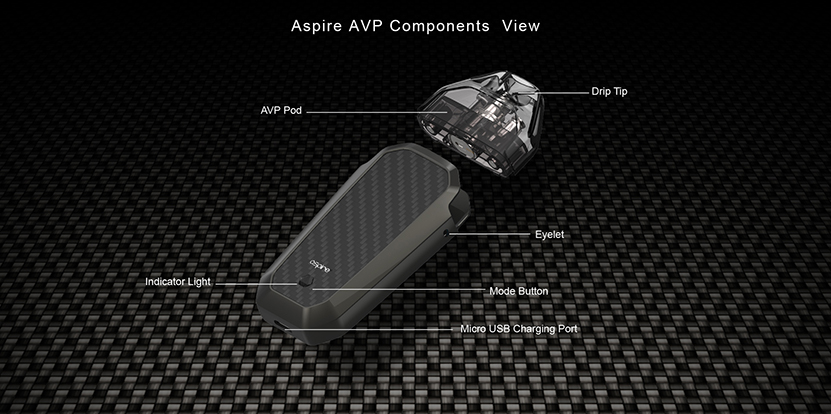 The package of AVP AIO Pod kit Comes With:
●1* AVP battery unit
●2* AVP pods
●1* Micro USB cable
●1* Lanyard
●1* Warranty card
●1* User manual
Aspire AVP AIO Kit Half Price @ Vawoo