Doozy Seriously Soda E-Liquid Shortfills 100ml
Seriously Soda by Doozy Vape Co is the latest addition to this amazing brand that seeks only to perfect their blends more and more with each line that they bring out! Doozy Seriously Soda comes to us presenting 6 delicious beverage blends that will satisfy every style! With that in mind, choose your Seriously favourite blend among Blue Razz Lemonade, Guava Passion, Blue Wing and much more that guarantees quality vaping for a correctly priced vape juice.
Blue Razz Lemonade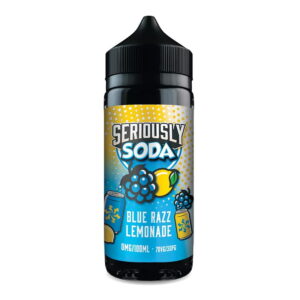 Blue Razz Lemonade features a mouth-watering blend that features sweet notes of blue raspberries paired with refreshing zingy lemonade to create a deliciously refreshing yet full of flavour vaping experience!
Blue Wing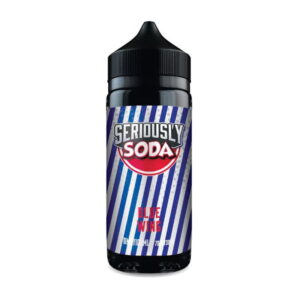 Blue Wing features a popular beverage flavour blend that features sweet yet sharp energy drink flavour notes that produce a delicious refreshment taste which is full of flavour and produces an energizing vaping experience!
Fruity Fusion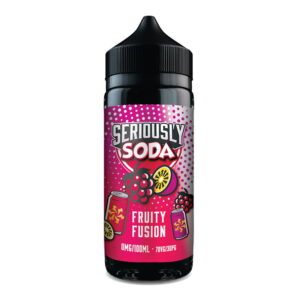 Fruity Fusion features a mouth-watering soda blend that features a medley of flavours capturing juicy mandarin paired with tangy-sweet passion fruit and exotic lychee highlights. In addition, a crisp apple note and soda undertones top off the blend creating a deliciously refreshing fusion and a smooth vaping experience!
Doozy Seriously Soda E-Liquid Shortfills 100ml – £7.99