Double Drip 50ml E-Liquid Shortfills
Double Drip has launched their new range of e-liquids which are supplied in 50ml short fill bottles, their new creations feature flavours such as sherbets, sweets, desserts and other amazing blends to satisfy even the most demanding tastes. Try flavours like Cherry Bakewell, Crystal Mist, Lemon Sherbet and much more!!!!
Cherry Bakewell Tart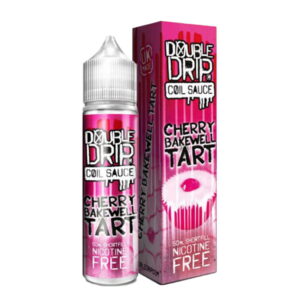 Cherry Bakewell Tart vape juice is a delicious blend that features a delicious fusion between bold yet sweet cherry and a perfectly baked and frosted almond sponge cake filled with a raspberry jam heart capturing smooth buttery undertones and a sugary exhale.
Fizzy Cherry Cola Bottles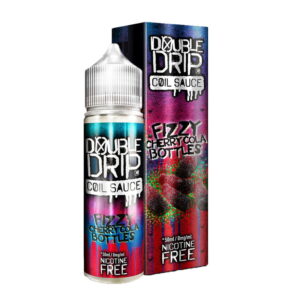 This eliquid features juicy cherries with a tangy taste and slightly-spicy cola sprinkled with sherbet crystals for a pleasantly-sour sensation on the exhale. The hints of cinnamon, cloves and nutmeg in the classic cola will give you a warming sensation and the ripe cherries and fizz will refresh your taste buds for a perfectly balanced wintery vape.
Mango Raspberry Ice Cream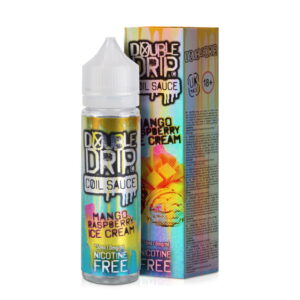 The eliquid features the amazing taste of juicy mangoes fused with tart yet sweet raspberries. In addition, the mix is blended with rich creamy ice cream creating a smooth and fruity exhale. It's a creamy treat that's full of good fruit flavours.
Double Drip 50ml E-Liquid Shortfills – £7.99