Use the code IJUST3, then you can buy Eleaf iJust 3 Kit with low price (ONLY £23.65)!!!
What is the Eleaf iJust 3?
Eleaf iJust 3 Kit consists of iJust 3 battery and ELLO Duro Atomizer. With colorful appearence, iJust 3 looks so beautiful and shinning. iJust 3 Kit features 3000mAh buit-in battery and is easy to hold in hand. It can fire up to 80W. What's more, the newest ELLO Duro Atomizer has the latest mesh coil that you can enjoy amazing vaping.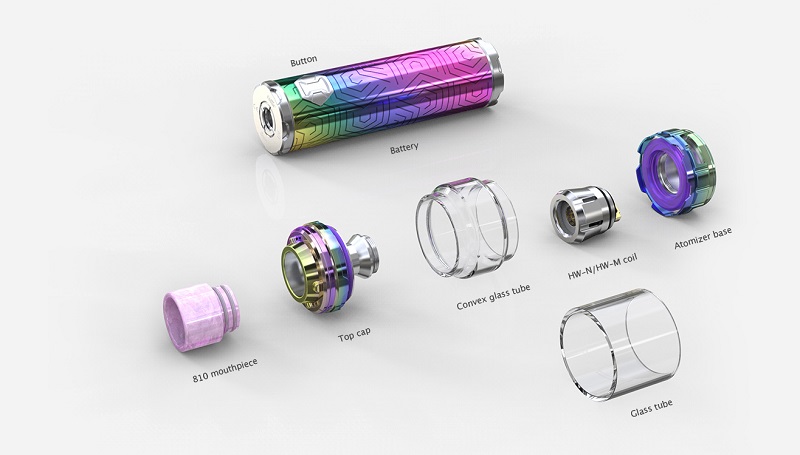 Features
1. Reimagined Net Coil and Multihole Coil Systems
The iJust 3 boasts all-new reimagined Net Coil and Multihole Coil systems, presenting an unprecedented vaping experience with ultra flavorful taste and huge clouds.
2. Every Detail is Elaborately Engineered
The iJust 3 presents six gorgeous colors with three different patterns for your preference. Every detail on the iJust 3 is elaborately engineered. You won't let go of it once holding it in your hand.
3. Supporting a Max Output Power of 80W
4. Change the Style as You Like
The iJust 3 (6.5ml version) comes with a new convex glass tube as well as a classic straight glass tube for your changing the style as you like.
5. Fast and Easy Refilling
To fill the ELLO Duro tank, you just slide the drip tip back and it reveals the fill port, which is quite easy to use and works very well.
6. Four-color LED Indicating Battery Level
You can easily check the battery level by a simple glance at the color of the LED.
7. High Compatibility
The iJust 3 can handle various tanks up to 25mm diameter without any overhang.
8. Easily Accessible Charging Port
Parameters
Diameter: 25mm
Height: 136mm
E-liquid capacity: 6.5ml
Battery capacity: 3000mAh
Output wattage: 80W max
Resistance range: 0.1Ω-3.0Ω
Eleaf iJust 3 Kit —— ONLY £23.65!!!