FreeMax Marvos T 80W is an all-in-one vape pen-style pod mod kit, consisting of a Marvos DTL Pod and Marvos T Battery.
It utilizes Freemax Patented MS Mesh Coil Technology, which is inspired by the Fireluke product line. Besides being equipped with the industry-leading mesh coil technology FM COILTECH4.0, it also features 3-level adjustable power output, two-side airflow control, upgraded FM Chip 2.0 technology, and innovative 810 drip tip, which makes it better than the best sub-ohm tank in the market. Marvos T 80W kit has a 3000mAh internal battery for a whole-day vaping with 2A Type-C fast charging within 90 minutes, paired with a pod that can hold up to 4.5ml of liquid.
Overall, Marvos T 80W Kit is a powerful, convenient, durable, and affordable device for beginners who want a quick start into DTL vaping.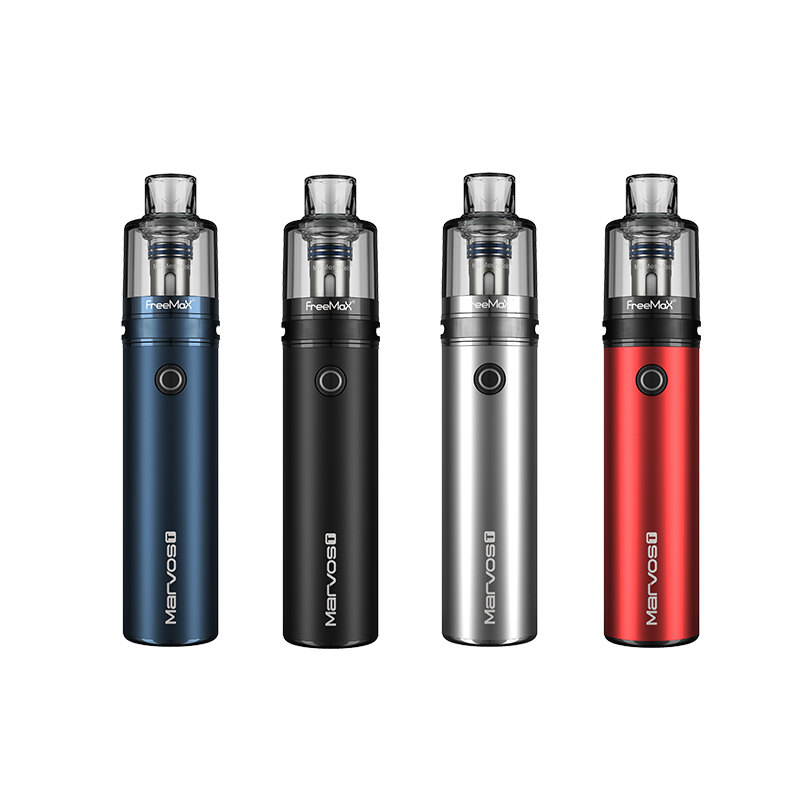 Features
• Inspired From Fireluke Series
• FM COILTECH4.0 MS Mesh Coil
• Two-side Airflow Control
• 3000mAh Real Battery
• Type-C & 2A Fast Charging
• 3-level Adjustable Output
• Newly Upgraded FM CHIP 2.0
• Sturdy Magnet, Unafraid of Dropping
• 4.5ml E-liquid Capacity, Refill at Ease
• Innovative 810 Drip Tip
• The World's First Pod Mod With Glass Pod Option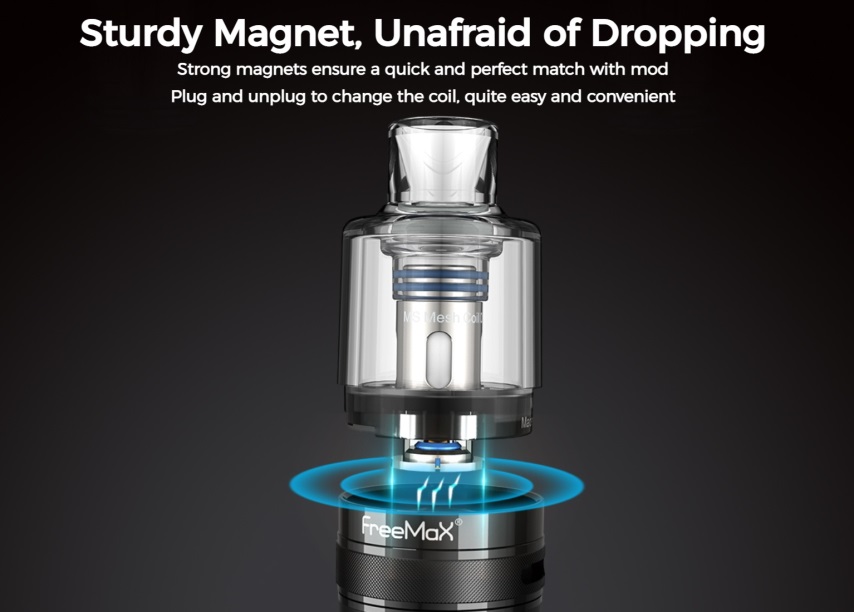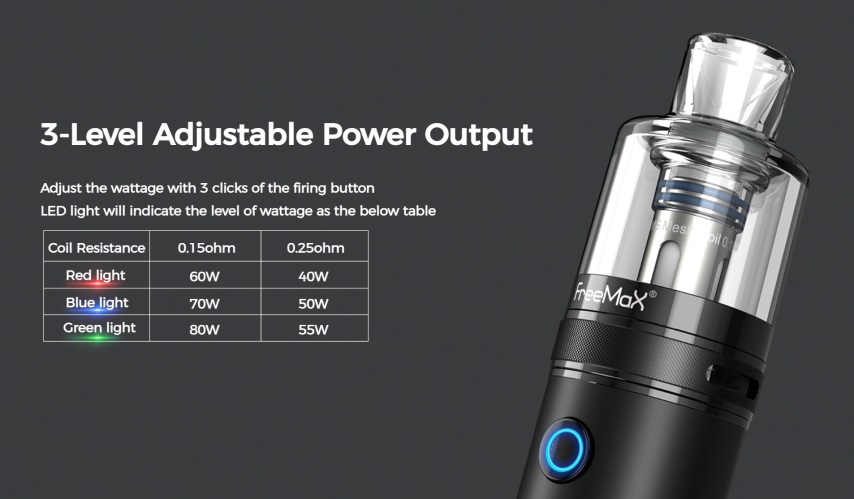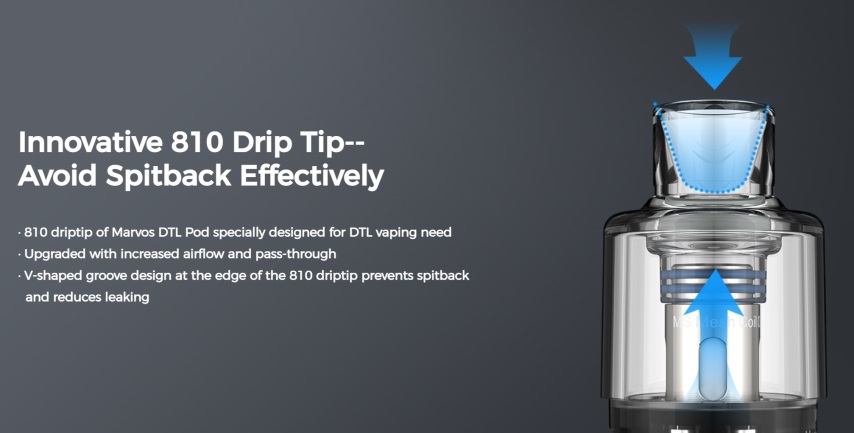 PACKAGE LIST
1pc*Marvos T 80W Battery
1pc*Marvos DTL Pod 4.5ml
1pc*MS Mesh Coil 0.15ohm
1pc*MS Mesh Coil 0.25ohm
1pc*Type-C USB Charger
1pc*Warning Card
1pc*Warranty Card
1pc*User manual
Freemax Marvos T 80W Pod Mod Kit only £15.71