Discover the Innokin Endura T22 Pro Kit, featuring a 3000mAh battery, 9.5-13.5W output range, and is paired with the Innokin Endura T18E Pro Tank. Constructed from durable aluminum and zinc-alloy, the chassis of the box mod and tank are both impervious to light falls and drops. Encapsulated within the chassis is an integrated 3000mAh battery, maintaining a strong reliable output ranging between 9-13.5W.

Equipped with 4 preset wattage levels, the Innokin Endura T22 Pro is a simple to use kit that will output delicious vapor and flavor from your favorite eJuice when paired with the Innokin Prism Coils within the accepted resistance range. Holding up to 2mL of eJuice, the tank capacity can be refilled via a top sliding fill system.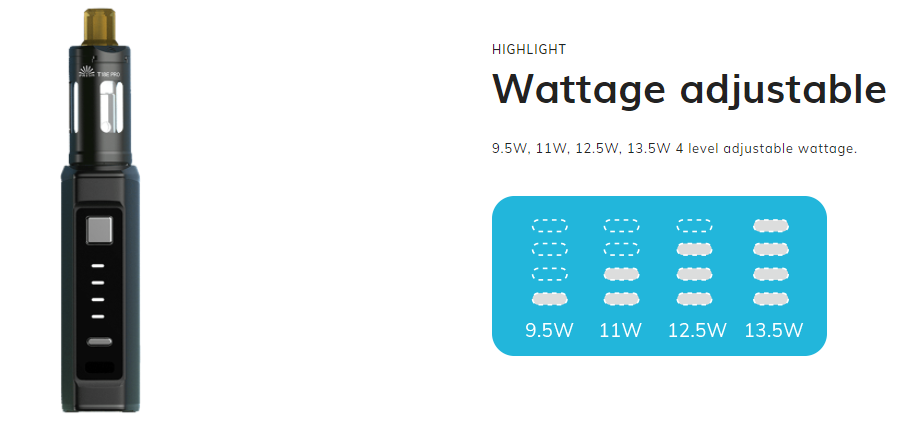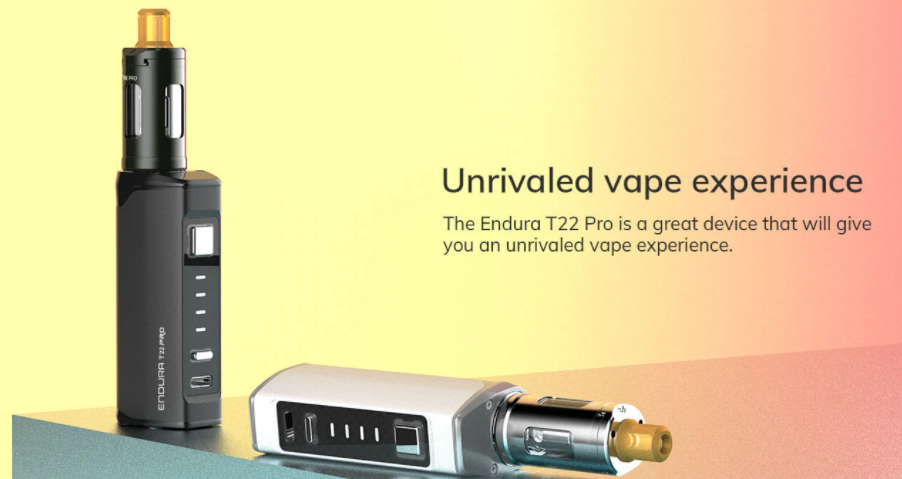 Features
• Compact And Simple Appearance
• 3000mAh Battery And USB-C Charging Port
• 4 Level Adjustable Wattage.
• 2ml E-Juice Capacity With Top Filling System
PACKAGE LIST
1 x ENDURA T22 PRO Device
1 x T18E PRO Tank
1 x USB Cable
1 x User Manual
INNOKIN ENDURA T22 PRO Kit