Kingtons BLK Rotary Vaporizer on Sale @ Vawoo
Best Price on the UK Market for a limited Time!
BLK Rotary Kit is a dry herb vaporizer kit. It is powered by 1800mAh battery capacity and comes with 1ml oven capacity. Designed with smart air cooling system, it can effectively reduce the heat energy to protect you from scalding hands. With the design of folding extension glass mouthpiece, It will keep your mouth from burning. In addition, there is a time countdown design that reminds you how much time left and the one cycle time is 8 minutes and you can plus the using time before it is automatically turned off. The material of glass tube is food pure glass, which will isolate air path and provide pure and cloudy vape. You can see the temperature, using time and battery level with the OLED screen. There is also a built-in powerful magnet in the body, so that the straw sleeve can be safely and reliably stowed.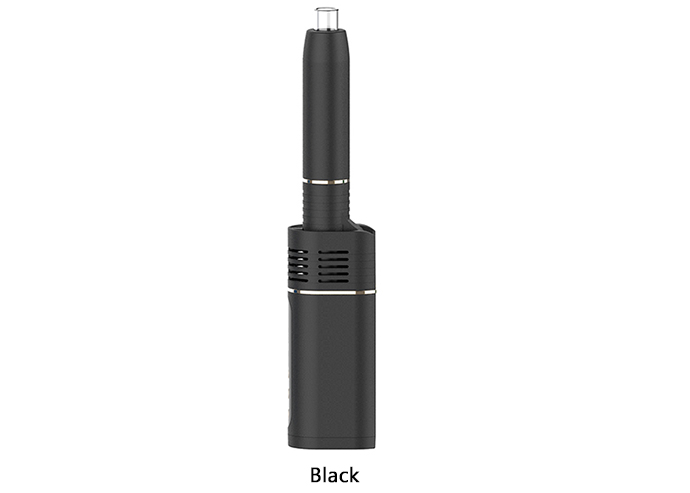 Specifications
Kingtons BLK Rotary Vape Vaporizer Parameters:
| | |
| --- | --- |
| Brand | Kingtons |
| Product Name | BLK Rotary Dry Herb Vaporizer |
| Material | Plastic + Aluminium Alloy |
| Heating Chamber | Ceramic & Stainless Steel |
| Dimension | 88.5*50.5*20mm |
| Temperature | 320℉-446℉/1℉ per level |
| Battery | 1800mAh |
| Working Voltage | 3.3V-4.2V |
| Charging Input | 5V/1A |
| Charging Time | 2-2.5 hours |
| One Cycle Time | 8 minutes |
| Oven Capacity | 1ml |
| Resistance | 0.6ohm |
| Heating Time | Approx 2.5-3 minutes |
| Colors | Black |
Features
Kingtons BLK Rotary Kit Details: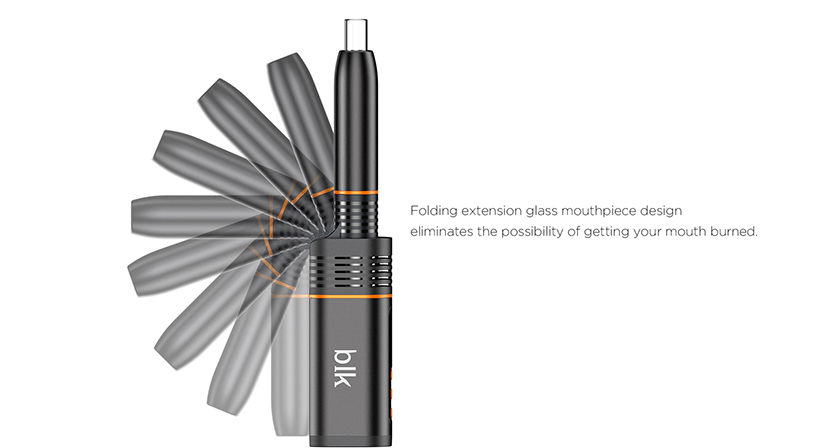 1. Smart air cooling system
2. Folding extension glass mouthpiece design
3. Food grade glass isolated air path
4. 1800mAh battery capacity
5. Time countdown design
6. OLED screen design
Kingtons BLK Rotary Vaporizer on Sale @ Vawoo