Introducing the Pillow Talk Disposable Vape – the future of vaping, redefined with groundbreaking technology, exceptional performance, and an exotic array of flavors that guarantees an extraordinary vaping experience. At the intersection of convenience, portability, and supreme functionality, Pillow Talk emerges as an unmissable opportunity for vaping enthusiasts and newcomers alike.
The Pillow Talk Disposable Vape is engineered with a superior mesh coil design, ensuring a consistent and smooth vape every time. The innovative technology produces denser, more flavorful vapor and enhances the longevity of the device, providing up to a staggering 8500 puffs. Embedded within the sleek, ergonomic structure of the vape is a robust 550mAh battery, making it an enduring companion for your vaping journey.
Pillow Talk leaps ahead of its competition by offering wireless charging – a feature rarely seen in disposable vapes. This convenience, coupled with a Type-C charging port, means you'll never have to worry about running out of power mid-session. Just place it on a wireless charging pad, or plug it into any Type-C compatible charger, and you'll be ready to go in no time. This combination of features promises unbroken sessions of delightful vaping.
The device is prefilled with 13ml of meticulously crafted nicotine salt e-liquid, designed for smooth throat hits and intense flavor profiles. A state-of-the-art battery screen keeps you updated about the device's remaining battery life, ensuring that you're never caught off guard.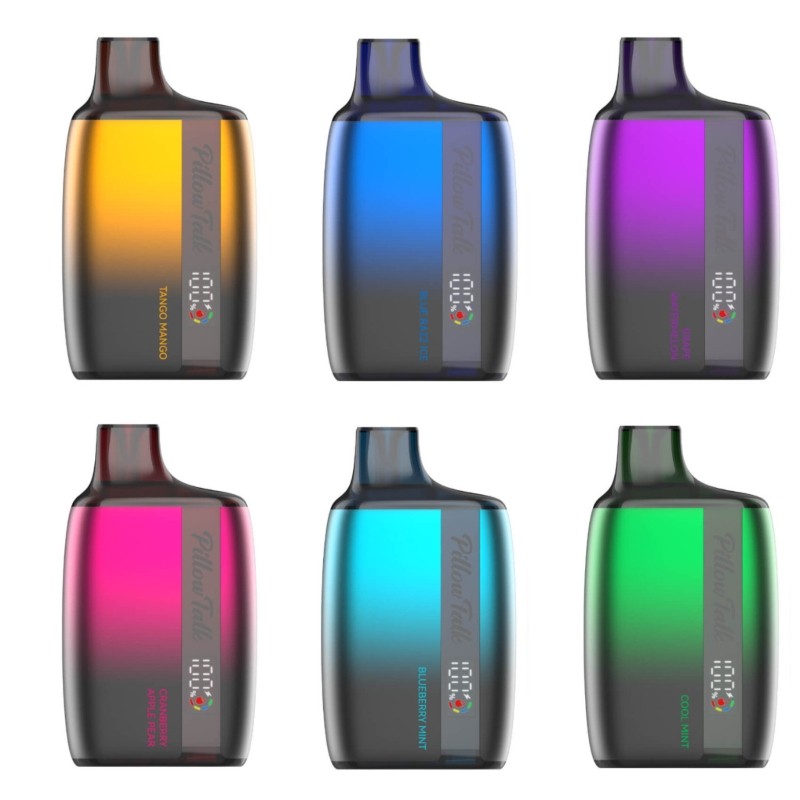 Features
• 13ml Pre-Filled E-Liquid
• 5%(50mg) Nicotine Strength
• Rechargeable 550mAh Battery
• Wireless & Type-C (not included)
• Approximately 8500 Puffs
• Mesh Coil
• Draw-Activated
• MTL Vaping
• E-liquid & Battery Screen
Pillow Talk 8500 Disposable Vape PACKAGE LIST
1 * Pillow Talk 8500 Disposable Vape
Pillow Talk 8500 Disposable Vape Kit 13ml – £9.61