Discover the SMOK NOVO 2 Pod System, integrating an enhanced 800mAh battery capacity with a user-friendly, draw-activated mechanism to power the new Mesh and MTL coil technology. Revitalizing the original chassis and exterior with a livelier finish, the NOVO 2 raises the capacity of the battery life to a whopping 800mAh to ensure the battery lasts throughout the day.
Acting upon a draw-activated firing mechanism, the NOVO 2 Pod System works with the 1.0ohm Mesh Pod and 1.4ohm MTL Pod to vaporize regular eJuice or nicotine salts, respectively. Within the pods, 2mL of today's most popular juices can be stored for immediate and later vaping, creating dense flavored vaporous clouds.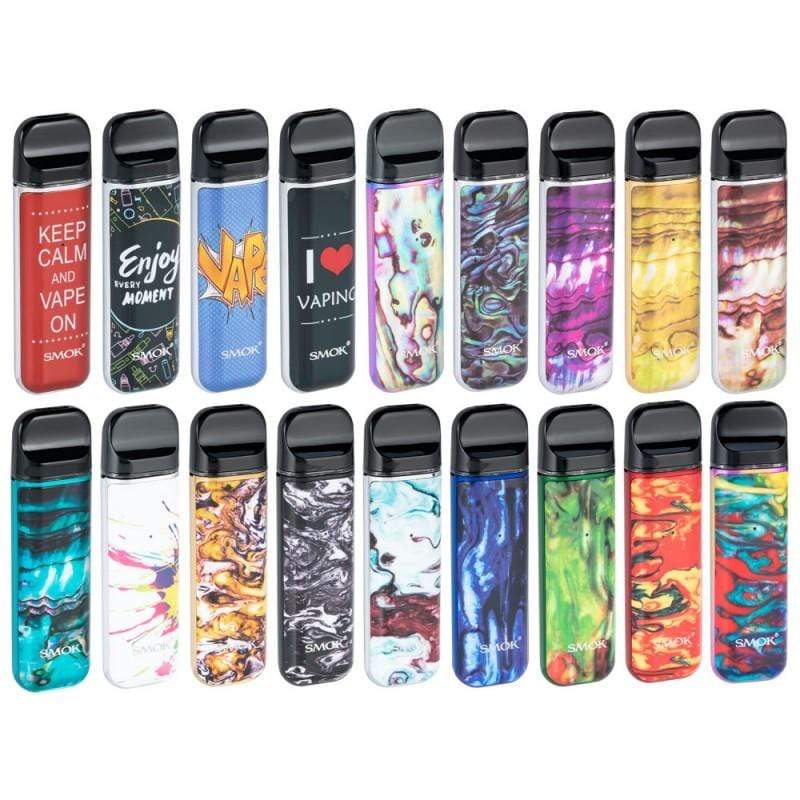 Features
• Representative Design
• Combination Of High Performance And Long Battery Life
• Draw-Activation Brings Excellent Taste
• Make Every Puff Worth
• Small Groove Helps To Solve Big Problem
• Led Indicator
• Longer Warranty Period—12 Months!
• Novo 2 DC 1.4ohm MTL Pod
• Support Charging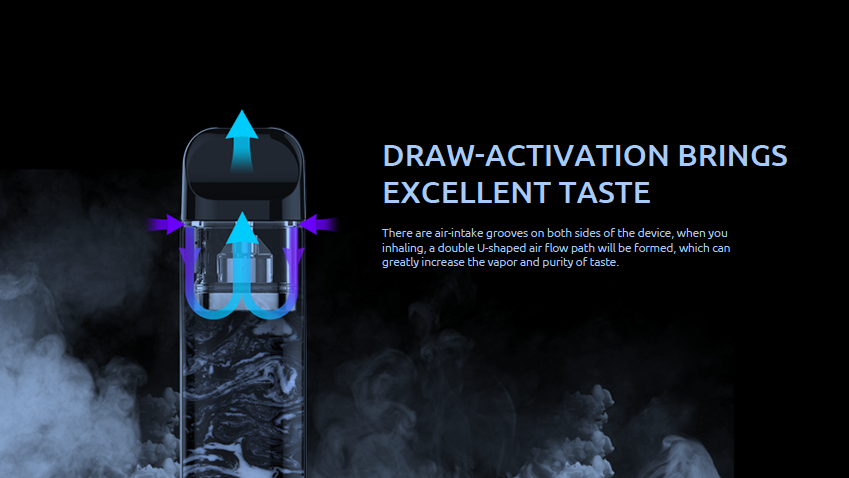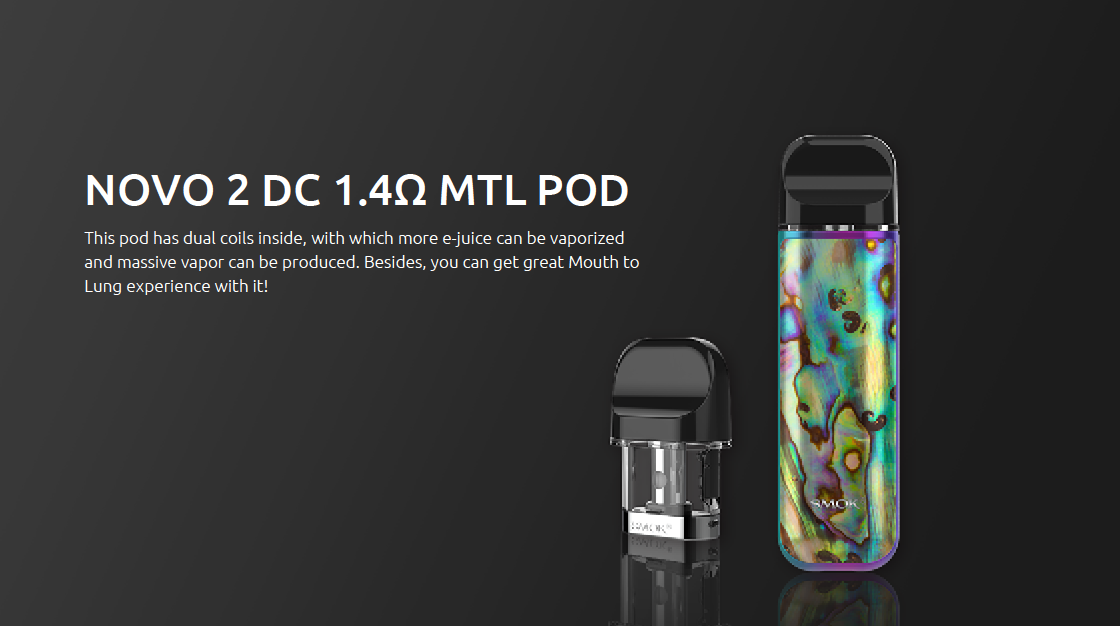 SMOK NOVO 2 Kit PACKAGE LIST
1 x NOVO 2 Device
1 x NOVO 2 Mesh 1.0Ω Pod(No e-liquid)(2ml)
1 x NOVO 2 DC 1.4Ω MTL Pod
1 x USB Cable
1 x User Manual
SMOK NOVO 2 Pod System Kit only £10.96