SMOK Novo 2S Pod System Kit on Sale @ Vawoo
Limited Stocks. Grab one before they're Gone!
Key Features:
✔ Powered by 800mAh built-in battery
✔ Fit for Novo 2 clear pod (0.9ohm meshed Coil)
✔ 1.8ml e-juice capacity, side filling system
The lines and features of Smok novo 2S are symmetrically in harmony. An ultra-thin design makes the overall size pleasing to the eye. novo 2S is equipped with a built-in 800mAh battery and two novo 2 clear pods (0.9ohm meshed coil), which are perfect for MTL lovers to enjoy the purest flavor. Let novo 2S be the one that shines with you. Innovation keeps changing the vaping experience!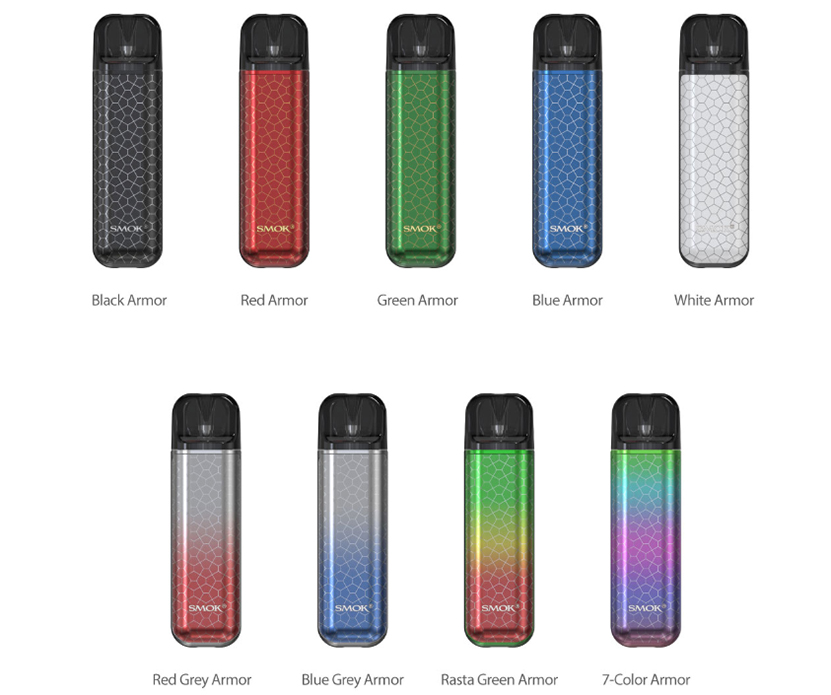 Brand: Smok
Unit: 1 Set
Size: 24.5*14.5*91.55mm
Output Wattage: 4W-20W
Resistance Range: 0.6ohm-2.5ohm
Battery Capacity: 800mah
Charging Current: MAX: 0.5A
Standby Current: <20uA (No-load) <50uA(Load)
Charging Voltage: 5V +- 0.2V
Overcharge Voltage: 4.3V +- 0.05V
Input Voltage: 3.3V-4.2V
Overdischarge Voltage: 2.4V +- 0.05V
Output Voltage: 3.0V-3.5V
Overcharge Current: 1A +- 0.6A
Package: Gift Box
The package of SMOK Novo 2S Vape Kit Comes With:
1* SMOK Novo 2S Device(800mAh)
2* SMOK Novo 2 Clear Pods(Meshed 0.9ohm, 1.8ml)
1* Type-C Cable
1* User Manual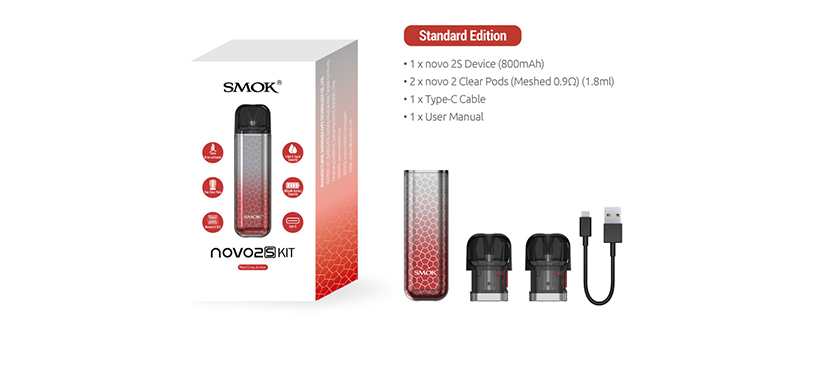 SMOK Novo 2S Pod System Kit on Sale @ Vawoo