Vaporesso Gen S Kit With NRG-S Tank on Sale @ Vawoo
Best Price on the UK Market from £37.99!
Vaporesso Gen S 220W Mod Kit:
Equipped the intelligent Axon chip, GEN S makes advanced devices more accessible to users. The Vaporesso GEN S matches an upgraded NRG-S tank with the GT Meshed and GT4 Meshed coils included, keeping giving extra power for every flavor punch. GEN S truly realizes the power isn't just for the pros.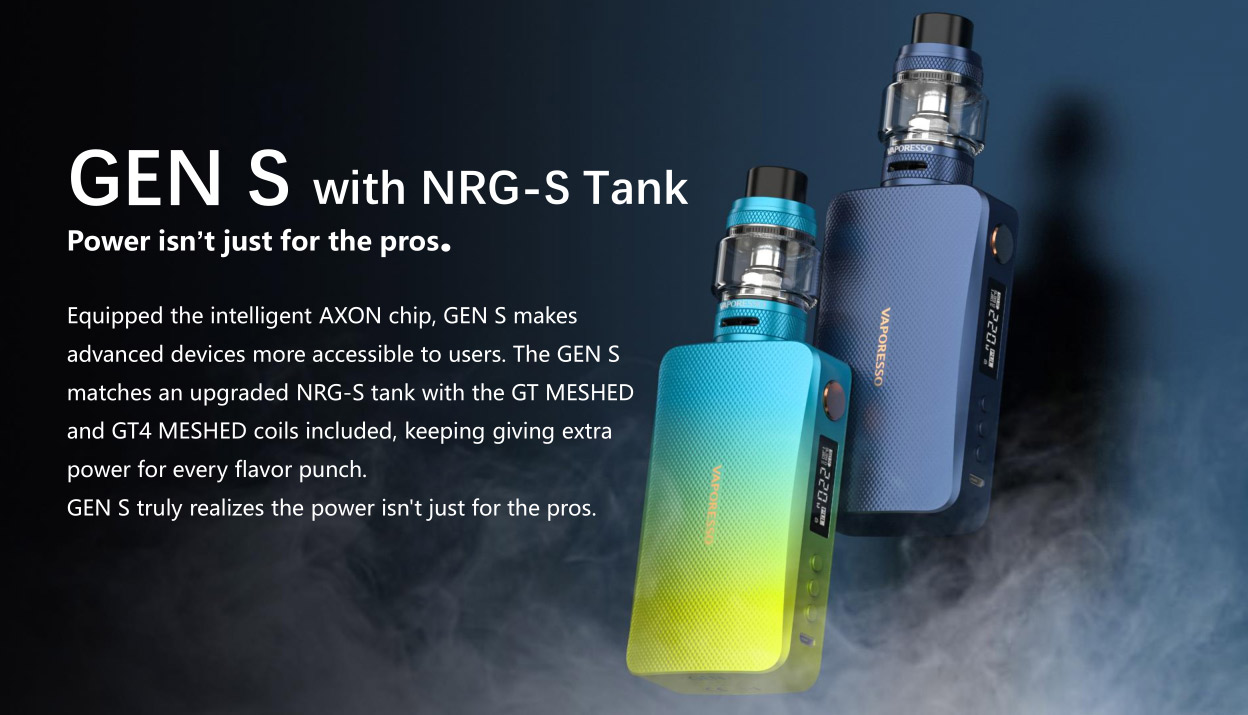 From the review of DJLsb Vapes:
Great looking box mod with an improved tank which is perfectly matching the mod color and design.
Brand: Vaporesso
Unit: 1Set
Capacity: 8ml
Package: Gift Box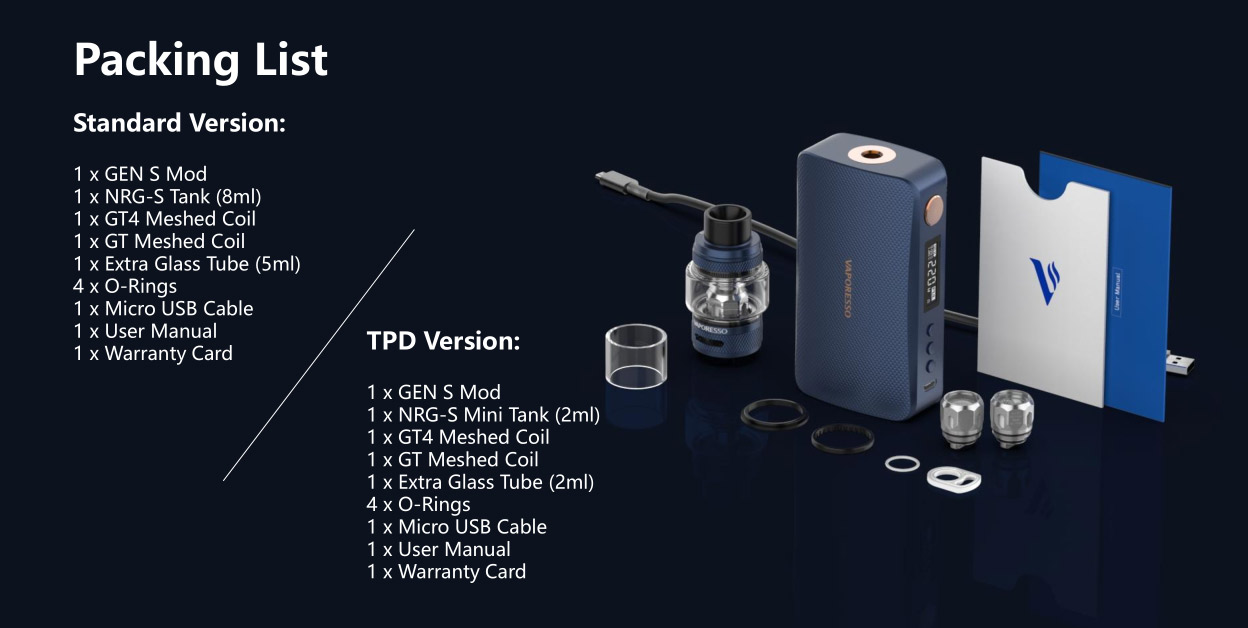 Each set contain:
1pc GEN S Mod
1pc NRG-S Tank (8ml)
1pc GT4 Meshed Coil
1pc GT Meshed Coil
1pc Extra Glass Tube (5ml)
4pc O-Rings
1pc Micro USB Cable
1pc User Manual
1pc Warranty Card
Vaporesso Gen S Kit With NRG-S Tank on Sale @ Vawoo