Zeus Juice E-Liquid 100ml Shortfill 
Zeus Juice is a fantastic eLiquid range manufactured in the UK and features an extensive variety of fruit fusions and menthols followed by delicious desserts and tobacco blends. Zeus Juice has been around since 2011, therefore, is a well established and very popular brand that will win your taste buds over with high-quality flavours and unique blends that you would find in their 50ml range.
You have some fantastically named mythical flavours such as Midas, Pegasus, Cerberus and Atlantis. You also get some really unusual sounding blends as well such as Death by Bunny or Dimpleberry but they are all fantastic flavours in their own right.
Atlantis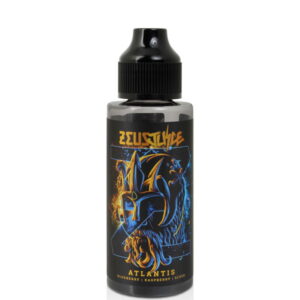 Zeus Juice Atlantis is a true treat of a vape juice that features a perfect combo of blueberry and sweet raspberries that gives you a mildly tangy inhale which is closely followed by a breeze of ice on exhale for a frosty aftertaste.
Cerberus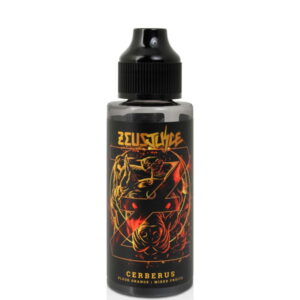 Zeus Juice Cerberusis is a fabulous eliquid that gives you three heads of fruity flavour that features a delicious fruity blend of citrusy blood orange that is sweetened by soft peaches and paired with tart cranberries. In addition, a cool menthol gives this fusion a refreshing sensation and a mild-menthol exhale!
Death By Bunny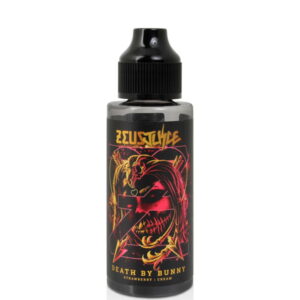 What a treat from Zeus Juice this is and it features a creamy blend of ripe and sweet summer strawberries paired with a fluffy whipped cream to create a luxurious tasting vape.
Zeus Juice E-Liquid 100ml Shortfill Bottles – £12.99