Zeus Juice Mortals 100ml Shortfills
Mortals are the newest collection in the Zeus Juice range. Zeus Juice Mortals is a fantastic eLiquid range manufactured in the UK and features an extensive variety of fruit fusions and menthols followed by delicious desserts and tobacco blends.
Zeus Juice has been around since 2011, therefore, is a well established and very popular brand that will win your taste buds over with high quality flavours and unique blends that you would find in its 50ml range.
Try flavours like Double Dragon, Hades, Hydra, amongst many many more!!!
Double Dragon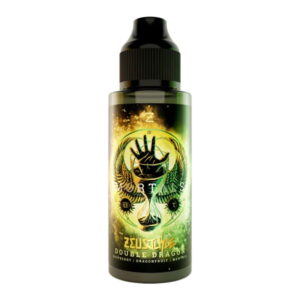 The Zeus Juice Mortals Double Dragon 100ml E Liquid Shortfill bottle is a sweet yet cool blend. It combines a blend of sweet raspberry and exotic dragon fruit on the inhale and an ice cold blast on the exhale. This unique flavour is a must try for all vapers alike!!
Hades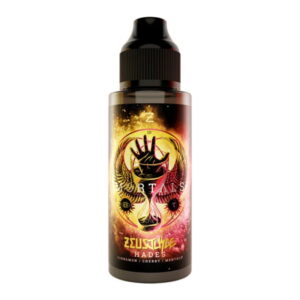 The Zeus Juice Mortals Hades 100ml E Liquid Shortfill bottle will set your taste buds on fire. It captures hot fiery and sweet flavours, combining warm cinnamon spice with blends of fruity cherry candy, that are gently cooled with a touch of menthol.
Keewibera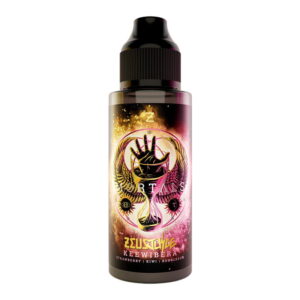 The Zeus Juice Mortals Keewibera 100ml E Liquid Shortfill bottle is a sweet and exotic blend. It captures ripe strawberry and exotic kiwi on the inhale that is perfectly balanced with a retro kick of bubblegum on the exhale.
Zeus Juice Mortals 100ml Shortfills – £12.99